Spring in Texas means wildflowers.
It should also mean warmer weather than the mid-Atlantic region. While we didn't get snow, as Maryland did, we did have weather in the 30's. We also had rain, drizzle, and lots of cloud cover. Never-the-less, the wildflowers were gorgeous. The people were friendly. The barbeque yummy.
Texas wildflowers have been on my "Things to See" list for many years, ever since a friend told me about a trip through Texas where the fields were so covered by bluebonnets that the landscape looked like an ocean. The blooms have not been quite that abundant in 2018, but it is still a very good year for flowers.
You may wonder how I convinced my husband to spend hours driving the countryside on a quest for wildflowers. Well, you rent an iconic American car. (See the last photo of this post.) Here are a few shots of bluebonnets from our trip. My computer has been behaving badly, but I have been able to get a few shots processed and uploaded.
Enjoy! And add Texas wildflowers to your travel list.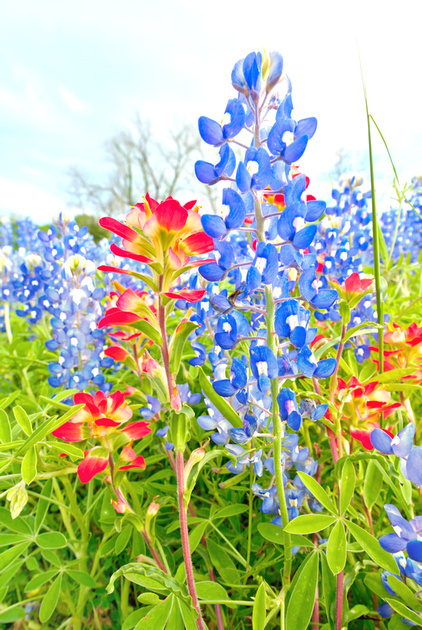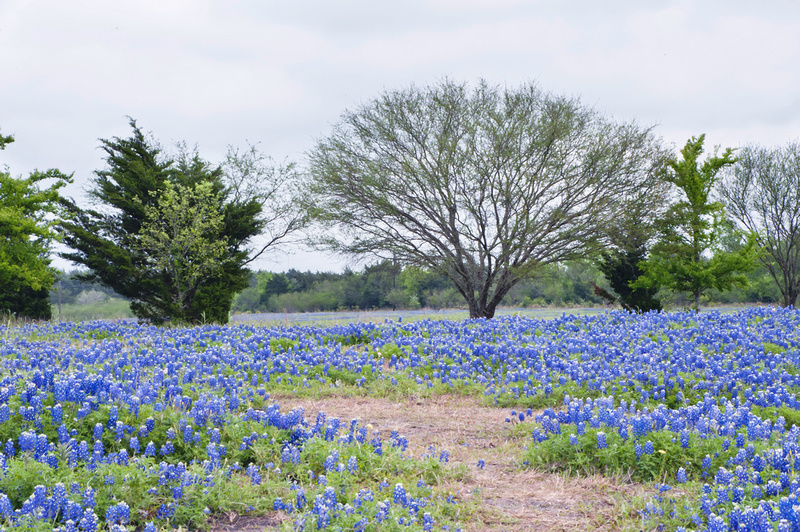 We rented a mustang convertible. One day, at least, was warm enough to ride in comfort with the top down.