Snow days bring beauty and a change in schedule. They bring shoveling snow, and playing in snow. Today's late season snow brought all that and even coerced the local wildlife into coming out to play!
Our suburban neighborhood harbors many types of wildlife, including foxes. Usually the foxes are a bit of a nuisance. We have to protect pets from them, and sometimes fox cries will wake us at night.
Today, though, we had a chance to watch a pair of foxes playing in the snow.
Enjoy!
I believe he is able to hear my shutter click even inside the house.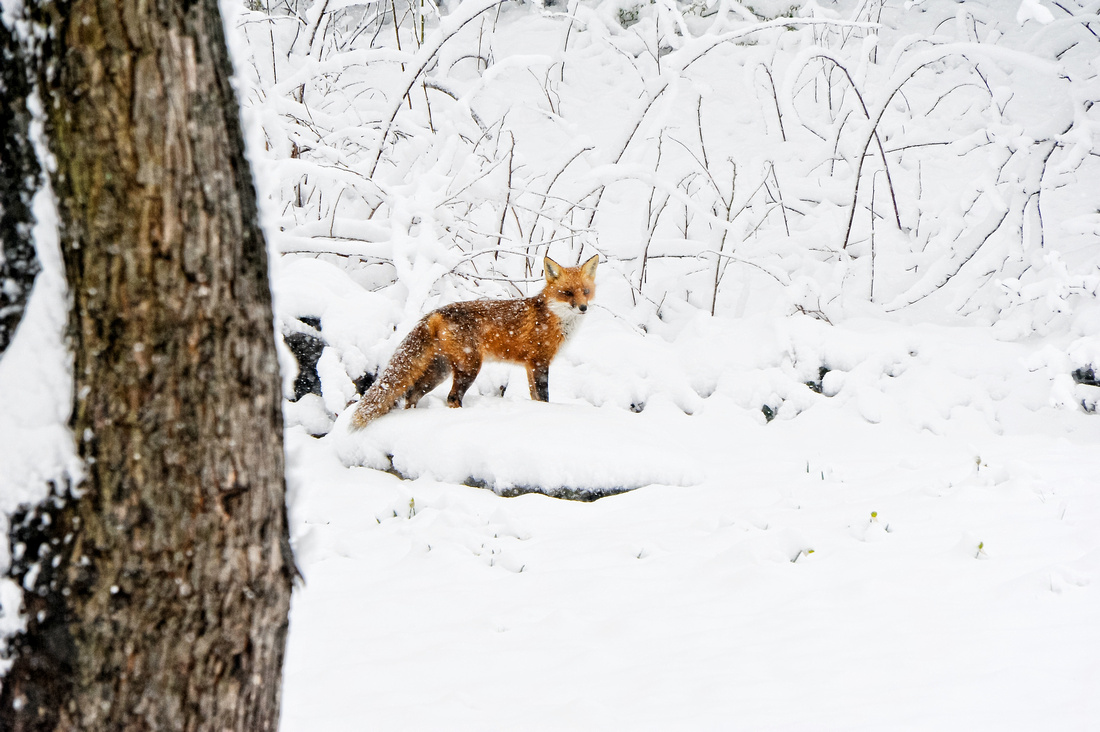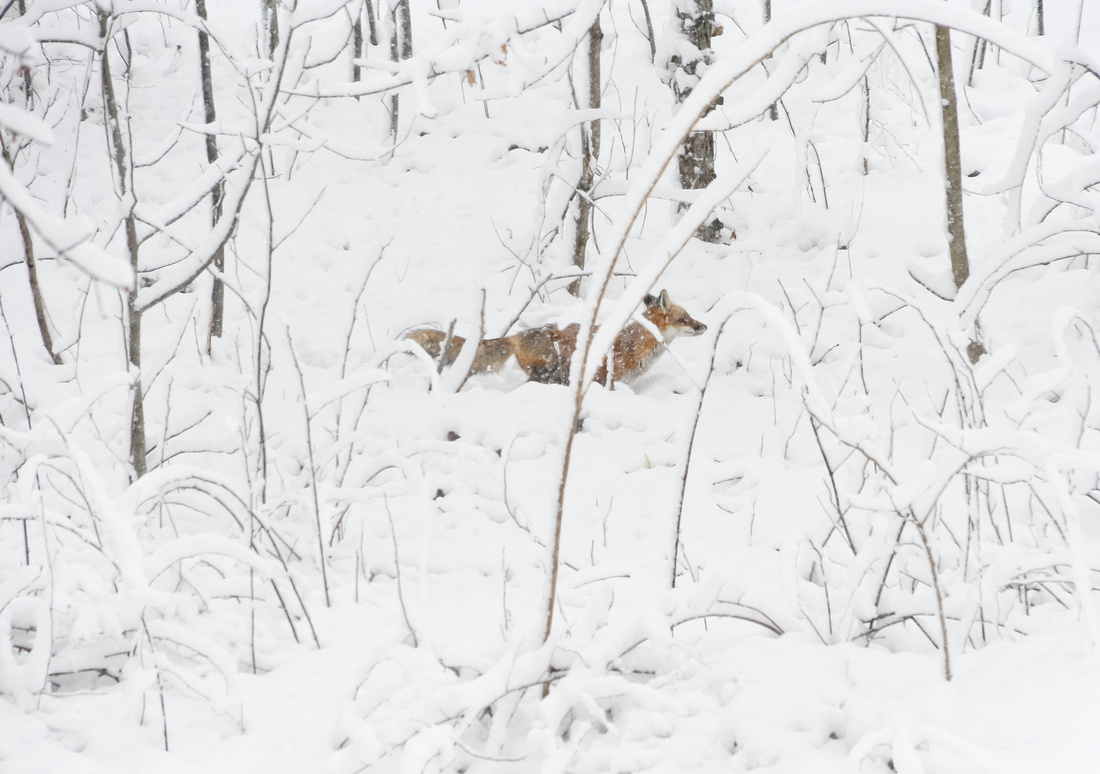 Almost lost in a haze of snow.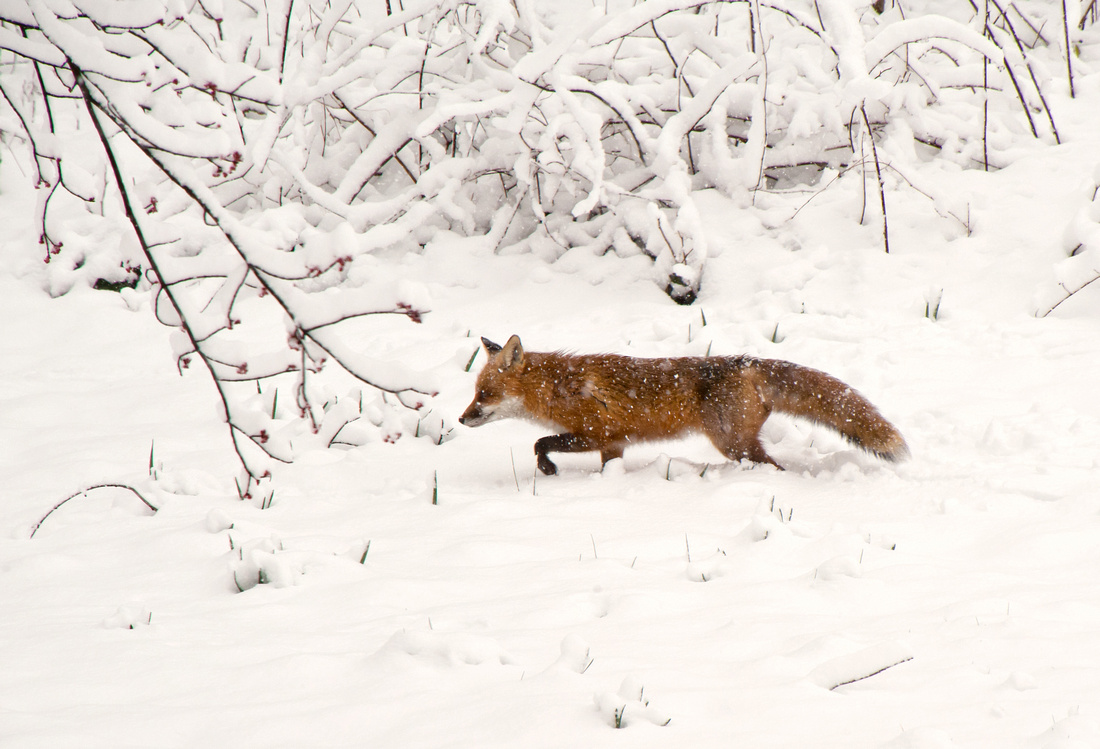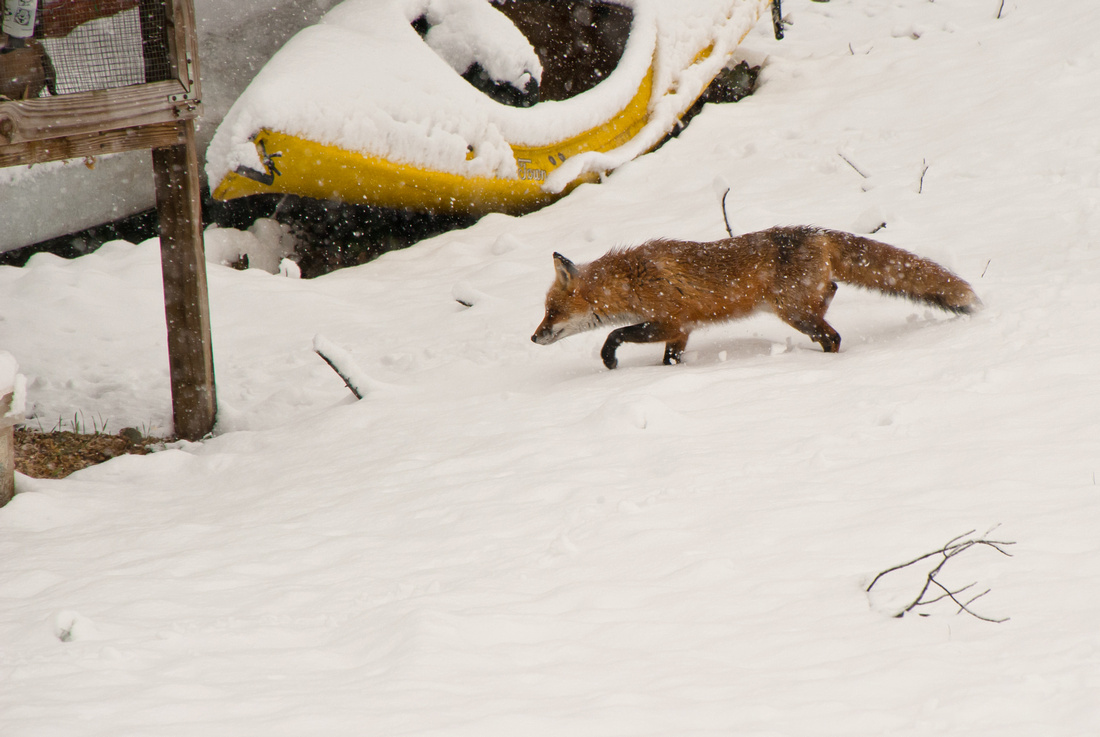 Stalking our rabbit!