with wildflowers in mind, but as much as I enjoy color I also love a dramatic Black and White composition.
The Texas trees create stark, textural images, especially the ones with few or no leaves. There is much to explore photographically. If we get back to Texas I will include time for a more well developed b/w series.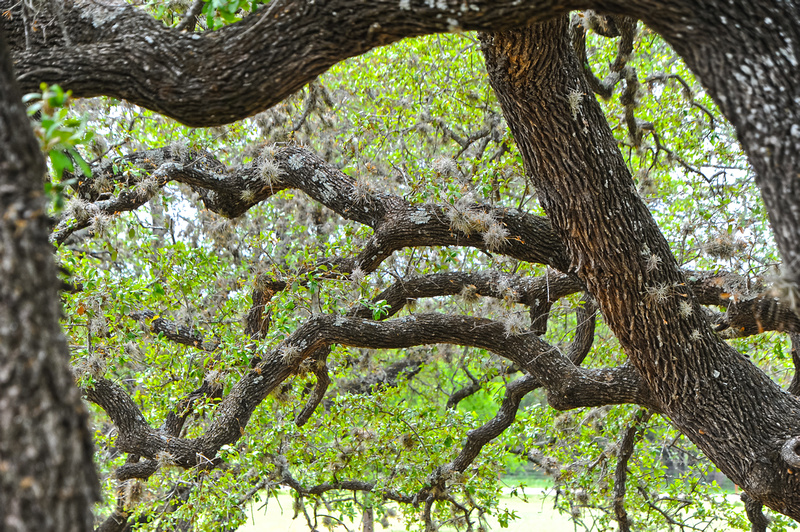 Epiphytes growing in a live oak treeThese are ball moss, a variety of tillandsia.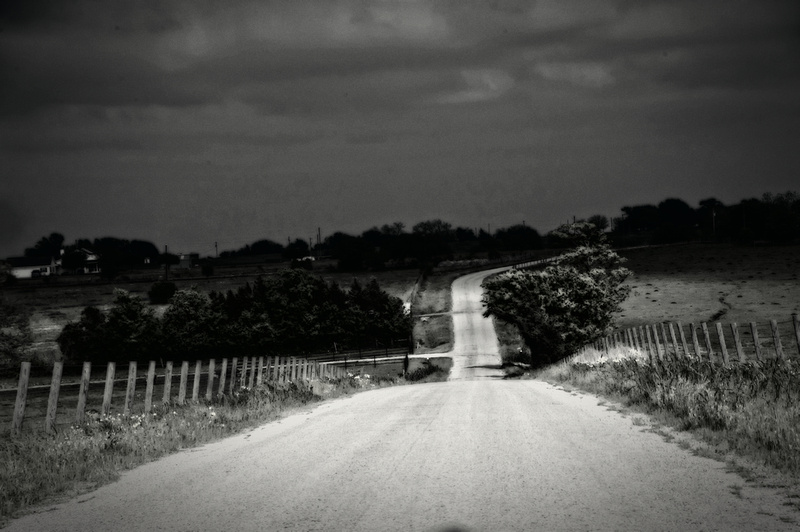 A Brooding Landscape There was cloud cover almost continually.