"Of course it's all luck." – Henri Cartier-Bresson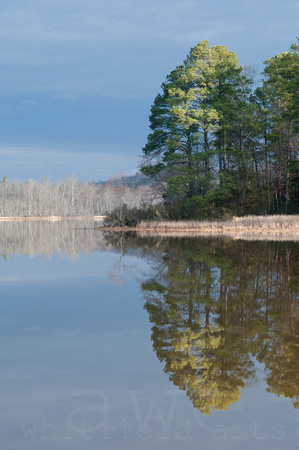 What if you have been to a place so many times that you feel there is absolutely no new way to photograph it? What if the newness felt like it left decades ago? Photography is about seeing anew. It's about getting a fresh view of life. It's generally easy to be set down into a new place with new people and see things in a new way. It's much harder to maintain a fresh artistic vision when the scenes have played out so many times that you no longer even care to look.
What do you do?
What did I do this past weekend when I was sure I had already taken every shot a hundred times? When I hoped that the eagles would come closer, but they didn't?
I lugged my heavy camera around. I took the photos - again. And again. Though the light was slightly different, and I knew the water was still, I thought the entire time, "Here I go again. Same. Same."
Then I noticed some interesting mirror images. OK. So I took a few more. What I ended up with were some very unusual photos. Some even look profoundly altered, as if I might have used an infrared filter. You might find them intriguing. You might find them too unusual to be worth considering.
You may even find some of them far too similar to so many other 'trees by a river' photos.
What you think of the photos, or what I think of the photos, is probably of less importance than the fact that lugging a heavy camera around and taking another set of the 'Same Old Photos of the Same Old River' may be an excellent learning experience or may possibly produce images you never expected.
Explore the possibilities that the ordinary provides. Sometimes it will stay humdrum.
But maybe you will find something new.
Here are my photos of an old place.
Also, read the following quotes. They present opposing views, yet may each be true.
"To me, photography is an art of observation. It's about finding something interesting in an ordinary place… I've found it has little to do with the things you see and everything to do with the way you see them." — Elliott Erwitt
""Sometimes I do get to places just when God's ready to have somebody click the shutter." ~Ansel Adams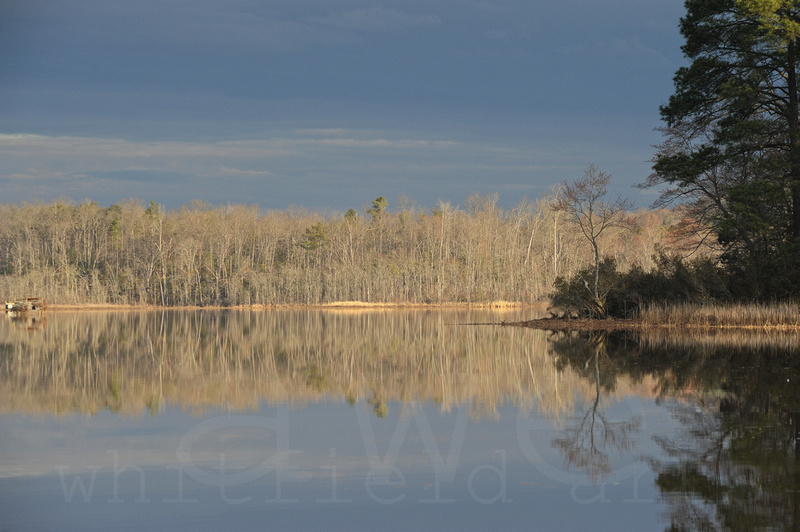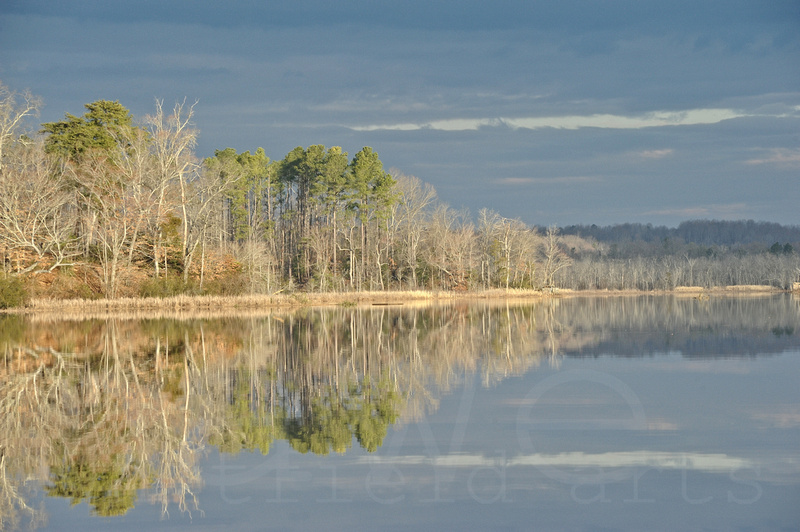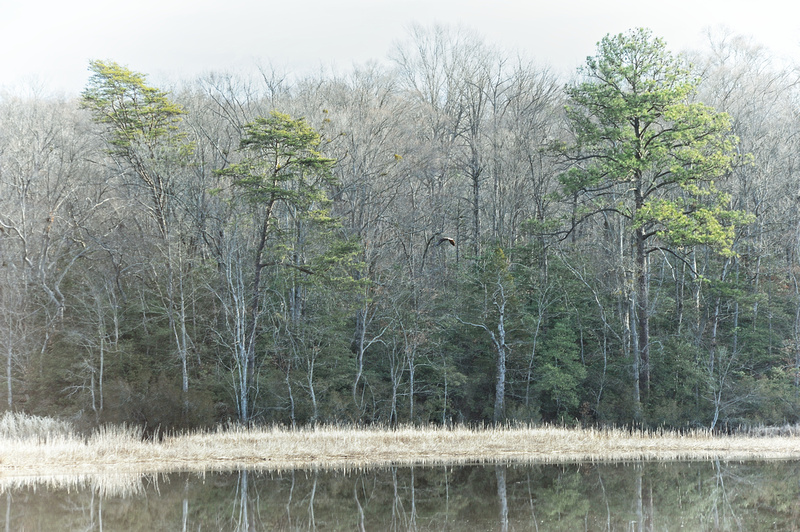 Trees Across the CreekThe eagles kept their distance. This one is lost in the the branches as he flies to his perch. The view across the creek is just winter trees, but the little bit of green glistens a bit against the bare branches.
Still WaterThere was barely a ripple near the bank.
Darkening CloudsAs the clouds moved over, the winter trees took on the darker look we usually think of. A moodier, but still mirrored, image.