Years ago I saw an impressionist painting that had, as a part of it, a pink field. I assumed this was artistic license; a color added to invoke a feeling. I have searched for the painting and have been unable to find the exact one, but the memory of it returns every so often. Then a very bleak winter over a year ago, I was driving south through the Virginia mountains. The fields were bare except for some dry, low brush. The landscape was dreary. As the sun dropped in the late afternoon sky, it turned the sky an almost imperceptible shade of dull rose. Dull colors to match a dull landscape.
And then those tired low beams of sunlight shone through the dry field stubble. Suddenly, worn fields took on the most stunning shade of pure pink. Not red, not rose, but pure straight-from-a-crayola-box pink. I threw a phone at my fellow traveler and pleaded for him to take photos. A quizzical expression gave way to helpfulness. So I had photos. They weren't great: low light and traveling at 60 mph doesn't make great photography conditions. But, there was a record of pink fields.
Imagine how I felt when I found out later that the photos had not been saved. Well, try to imagine, since you may, in fact, not actually care whether a record of pink fields exists. I tried to paint those fields later, from memory. Perhaps I accomplished my goal since that painting sold to someone who loved the colors. Would you be surprised to hear that I grudgingly sold that painting?
So move ahead with me to May 2017. I travel to a new place, that I know little of. It is full of mountains and beautiful people, and gorgeous flowers, and to my complete surprise - pink fields. Mountains scattered with patches of long May grasses that wear pink only for the month of May: airy, ephemeral, dew drop collecting fronds of pink.

This was a busy working trip to Papua New Guinea and photography took a back seat to other endeavors, but I did get some photos of the mountains in their pink spring wardrobe. I know pink is neither tremendously fashionable nor 'cool'.
Nevertheless I like pink. Enjoy, with me, these images of a place that has been lavishly, even lovingly, decorated for the month of May.
Scroll down for photos.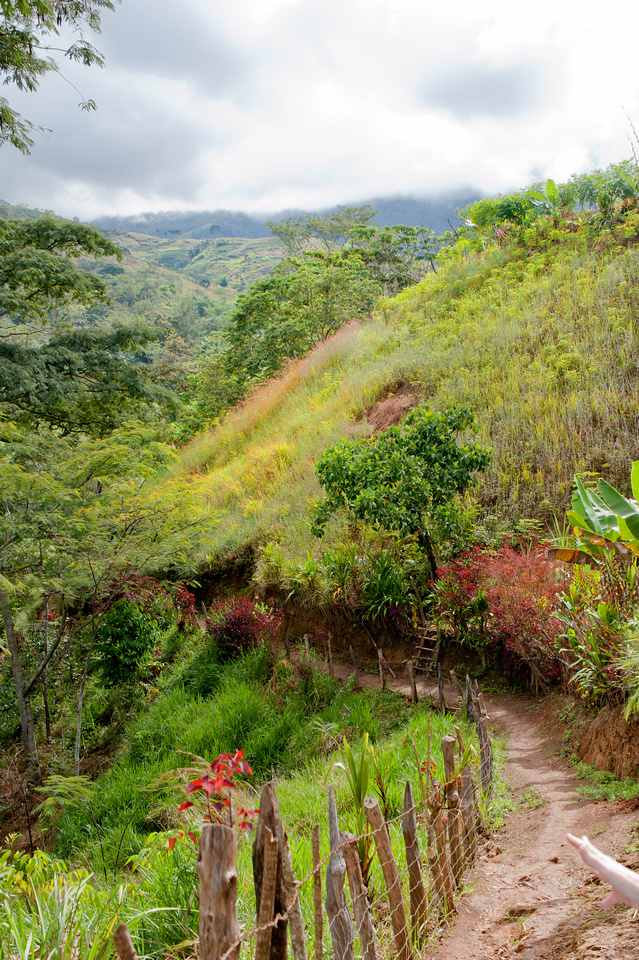 Walk-aboutJust off in the distance some pink patches appear on the sides of the mountain.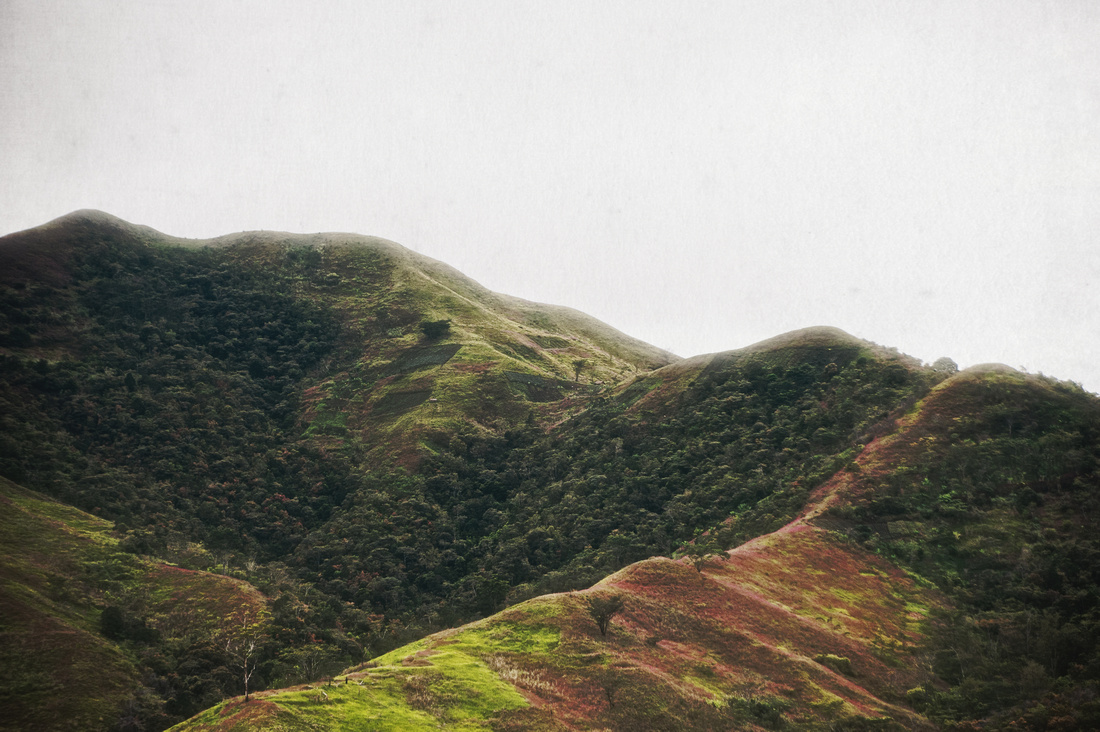 Foggy Mountain ViewThe hill in the foreground reveals pink. Even in the distance and through the fog areas of pink peek out.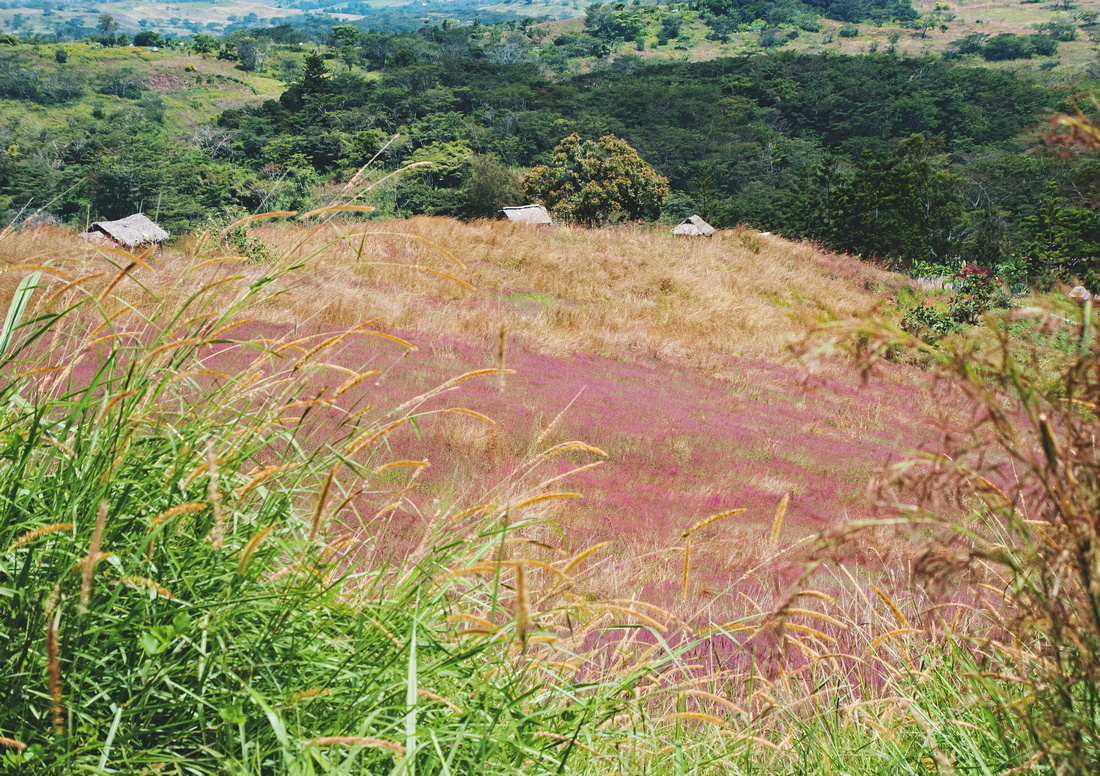 Dewy May GrassAfter the rain, sunlight glistens off droplets.
Later Afternoon SunlightAs the sun sets it highlights patches of pink on distant hillsides.
House and fieldsMay grasses frame a home site in PNG.