After a trip onto Langjökull Glacier during the day, and later an excellent dinner in Husafell, we stepped outside to see the faintest haze of the Northern Lights. We grabbed camera gear and drove out to find an unlighted area. When we first got out of the car the lights filled most of the sky with green and the tiniest bit of red. By the time I got the tripod and camera ready, the Northern lights had diminished some, but we were able to watch them move about the sky, as they ebbed and flowed.
Some of the following photos are just of the night sky over the snowscape, with the moon rising. The green haze is part of the aurora.
We saw the lights the next night also. More photos to come!!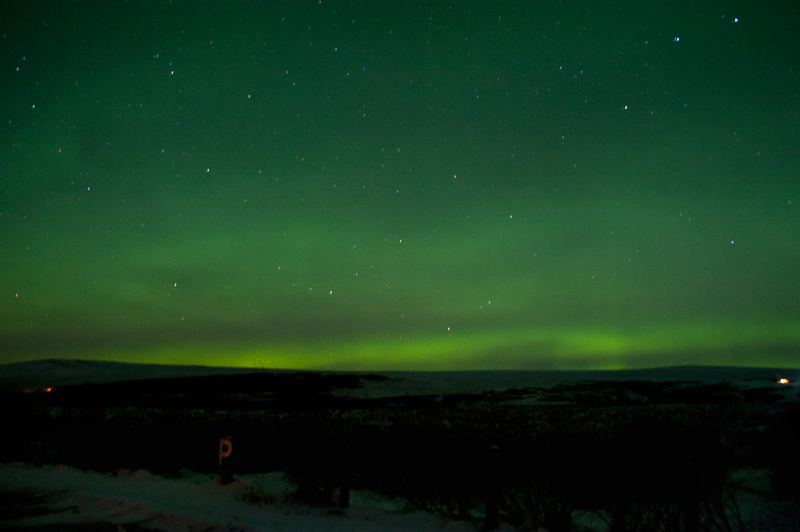 Northern Lights over the mountains near Lava Falls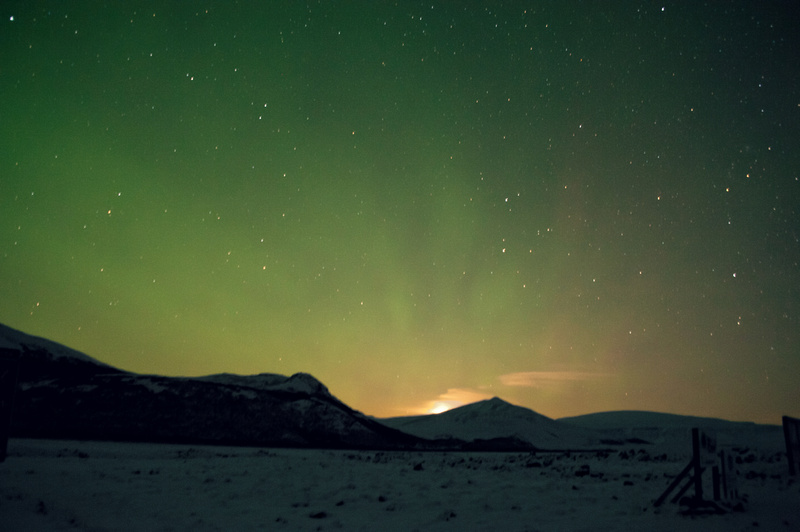 Norhtern Lights east of Husafell, in the direction of Langjökull Glacier.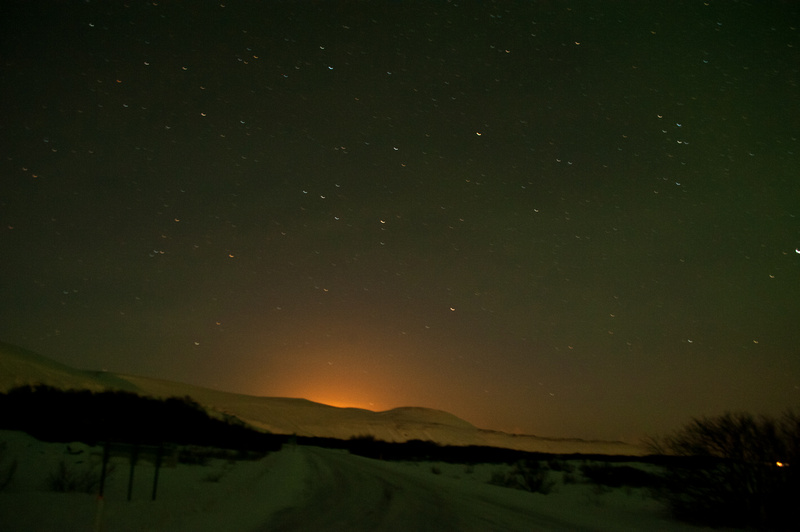 Moon Rise