It's different sort of shoot when your subjects are covered in gloves and hats and coats. Its a different sort of shoot when you are trying to figure out how to photograph at night, in the cold , and with a quiet aurora in the background.
But, oh, so much fun!
I had the privilege of sharing a trip to Iceland with my husband and with friends, and while there we squeezed an anniversary shoot in. What an opportunity to share this trip and photo-taking with such a fun couple. They put up with having to smile and pose in very cold weather. (My skin has just now stopped feeling 'burned' from standing out daytime, and nighttime in the cold.) They were cheerful, sometimes silly, and they were the best sports ever!
Enjoy a few images of this very adventurous couple, dressed for the cold, and celebrating their anniversary!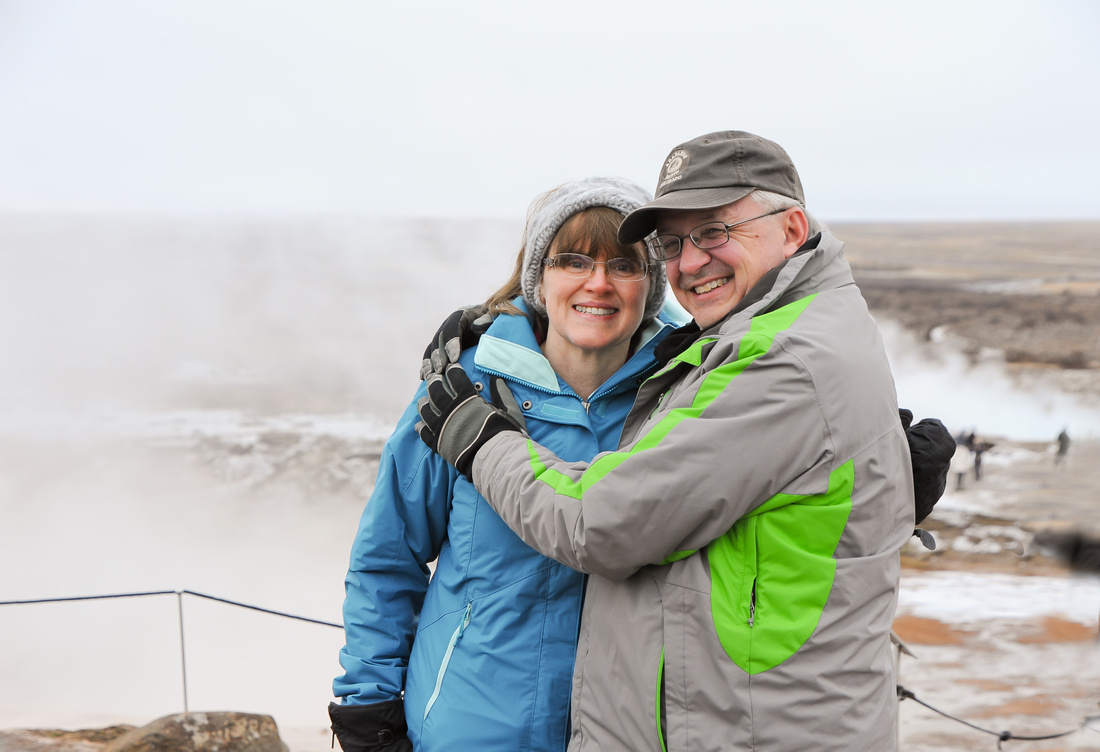 Standing in Front of GeyserThis is THE Geyser, from which others got their name.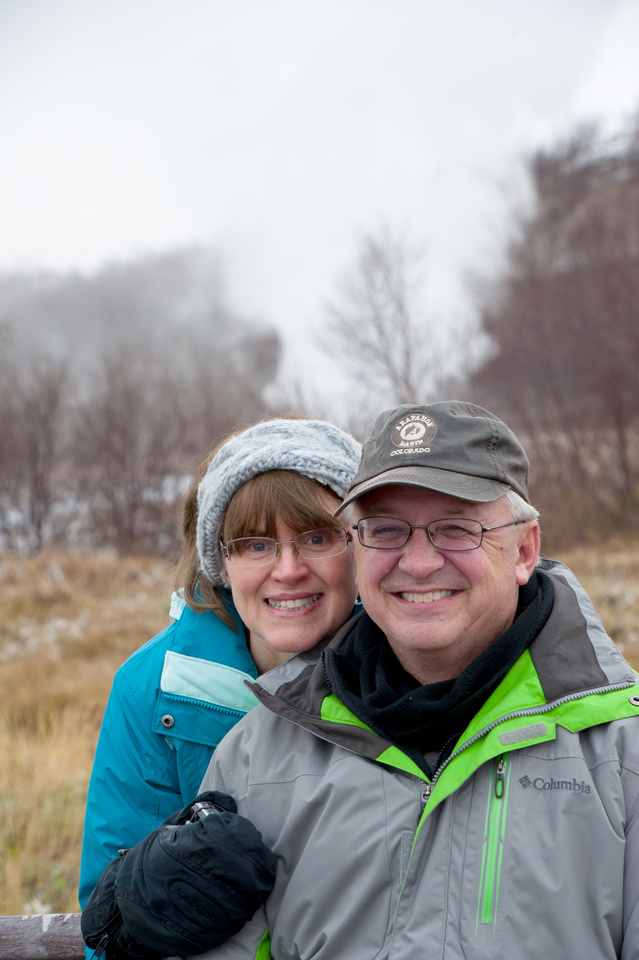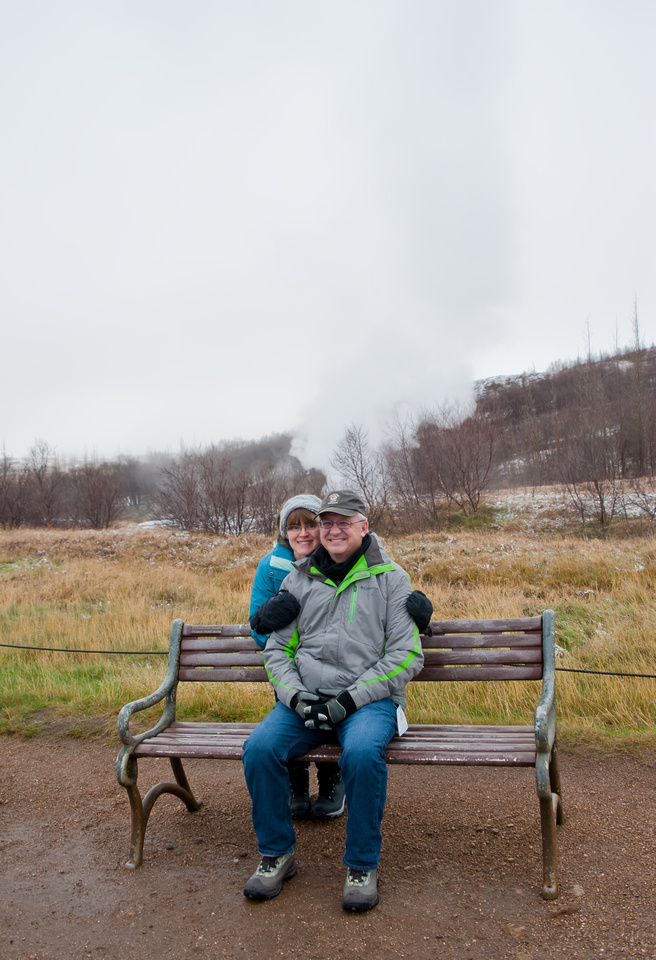 On Top of Langjökull GlacierOne of the resident ravens is in the background.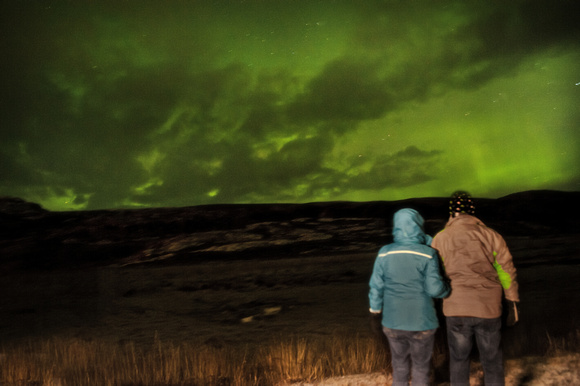 The Aurora Borealis Nice of her to show up for our photos!