I'll have no trumpets, triumphs, trails of glory.
It seems the woman I've turned out to be
Is not the heroine of some grand story.
But I have learned to find the poetry
In what my hands can touch, my eyes can see.
The pleasures of an ordinary life.
~Judith Voirst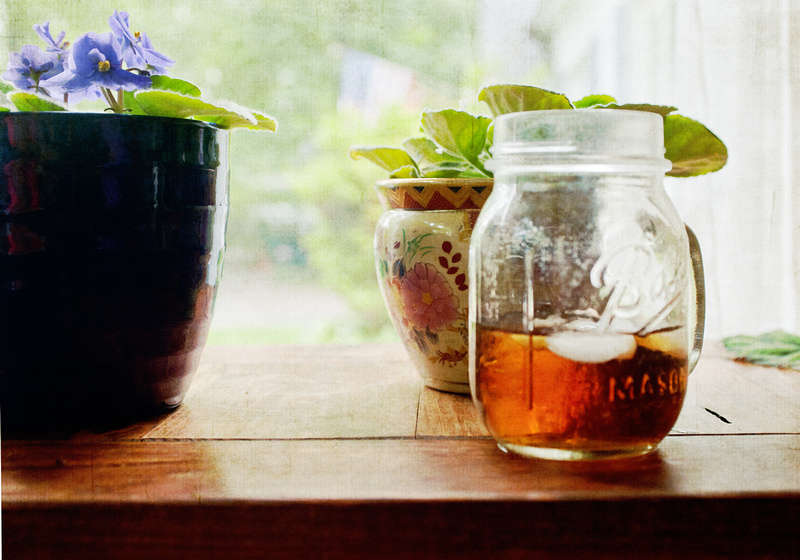 These are a few shots taken at the home of a friend during a recent visit. The visit was not intended as a photo shoot. I just couldn't help myself. Since taking the photos I have been debating how to use them. Should I just add them to the thousands of stored images I have? Perhaps, I should have, but I am blogging them. This is in response to a post I saw today on Facebook. Yes, Facebook. I really do know better than to react at all to anything there. Yet, here I am with a blog post about something on Facebook.
The discussion was about "the best way to employ our lives." And whether or not our choices are mutually exclusive. I will not discuss my thoughts on this. I will tell you that I spent time in the company of a few women who made some 'ordinary' choices in their lives. They also made some drastic, exciting choices. They are intelligent, funny, talented, and loving. At this point they have each chosen lives that appear rather ordinary. They are not producing great art. They are not producing new written work. They are working, loving those around them, and heading out on mission trips. They pray often, cry, give to others. They also love life and laughter.
In making choices to support their children and extended family they have chosen not to do an infinite number of other things. Yes, sometimes choices are mutually exclusive. For now, they have put other things aside. I would put the choices they are living now up against any choice to "pursue their craft to the fullest extent."
Their lives are art.