One's destination is never a place, but a new way of seeing things." – Henry Miller

Travel to Panama as part of a work team gave us time in the rainforest, and a couple of quick visits to the City. The rainforest is a treasure, full of pattern, texture, color and interesting sounds. Later, I will post some images from there. But the most intriguing sites to me came from a cursory drive through Casco Viejo. Casco Viejo contains beautiful tourist areas, the residence of the president of Panama, expensive restaurants, and some extremely poor areas.
Here are a few photos.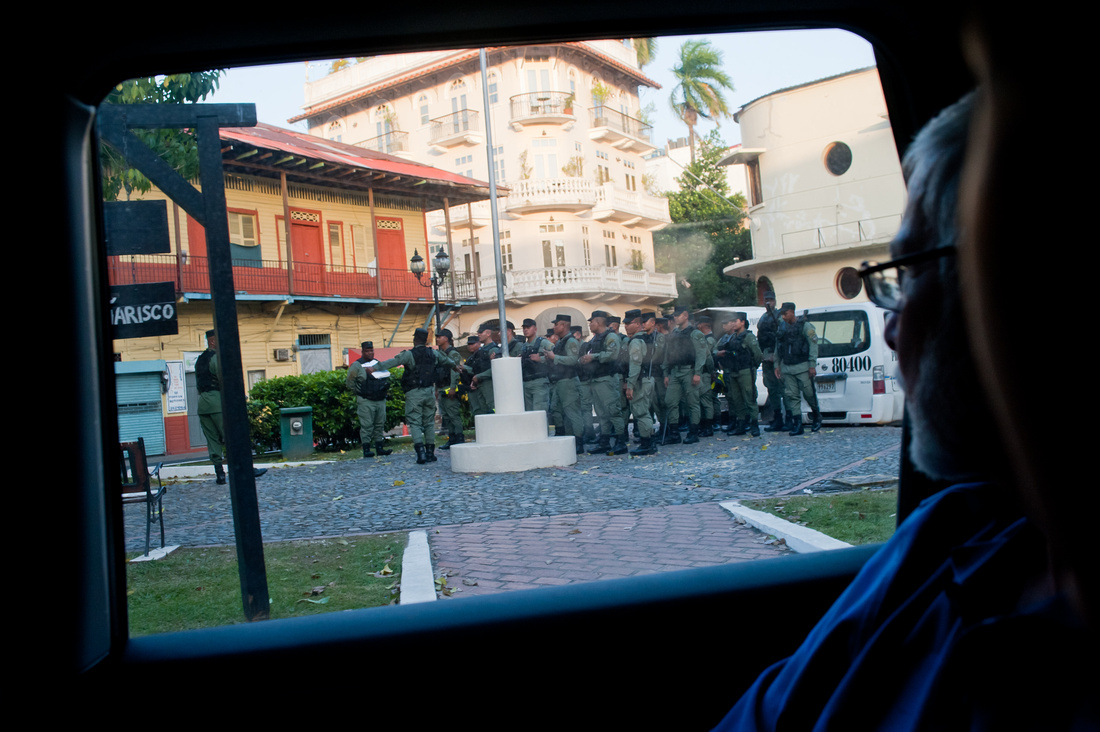 And more images. These are only blocks away.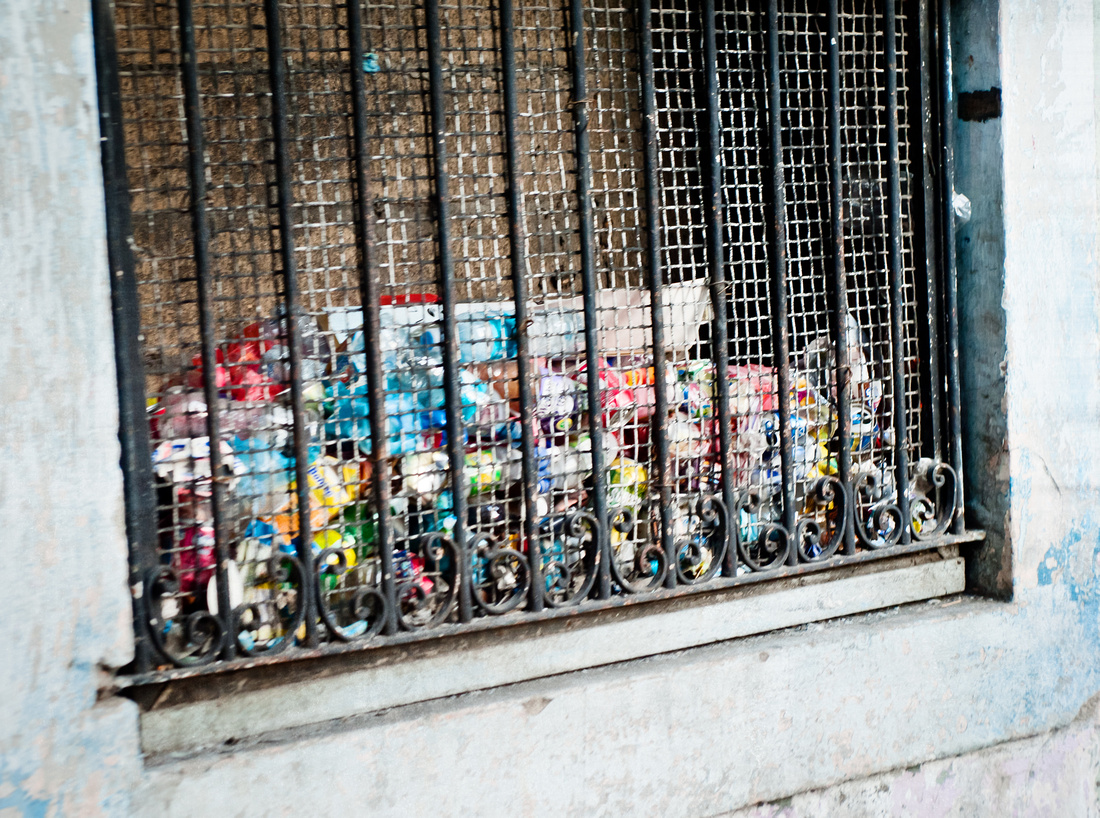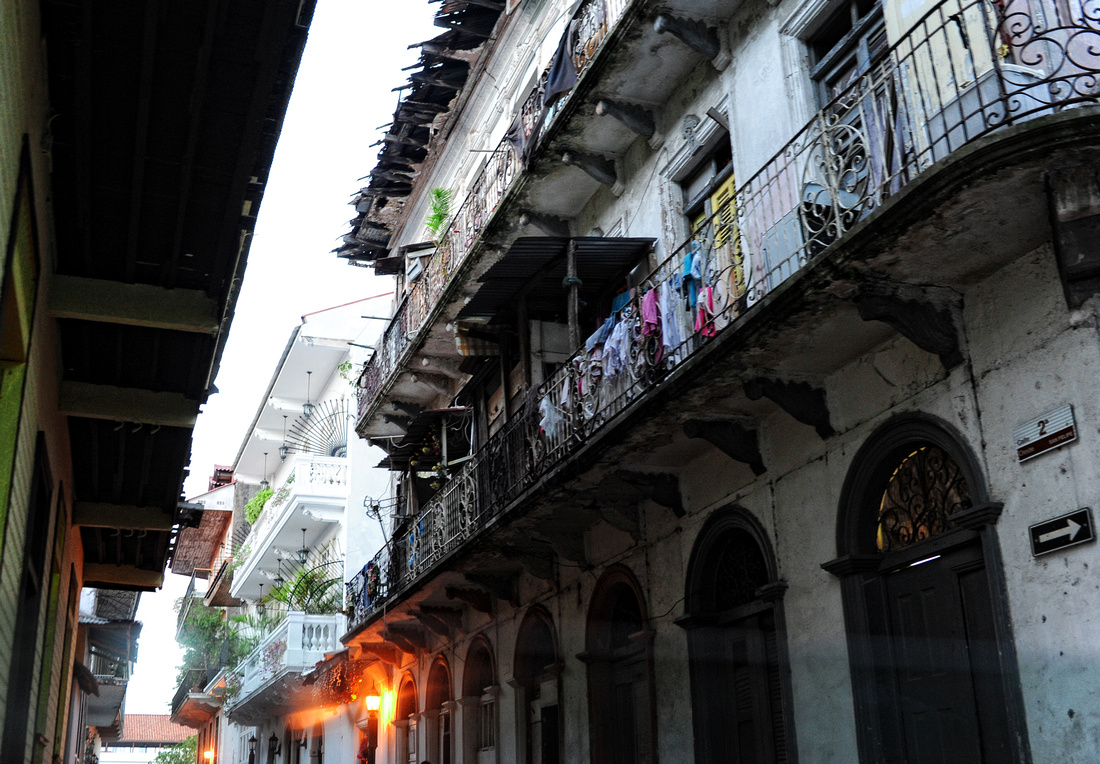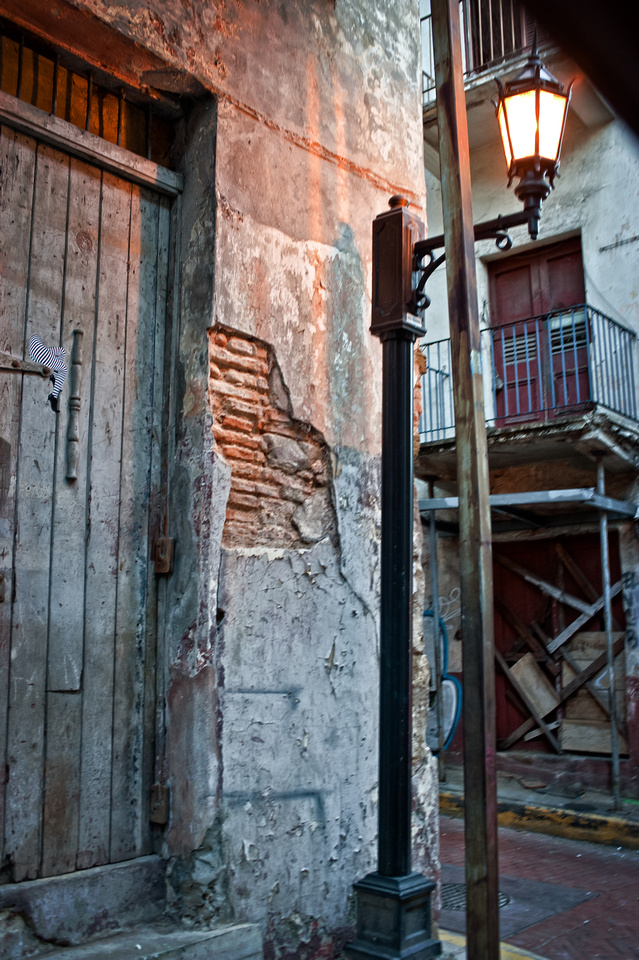 And Dilapidated Buildings that seem waiting for renewal.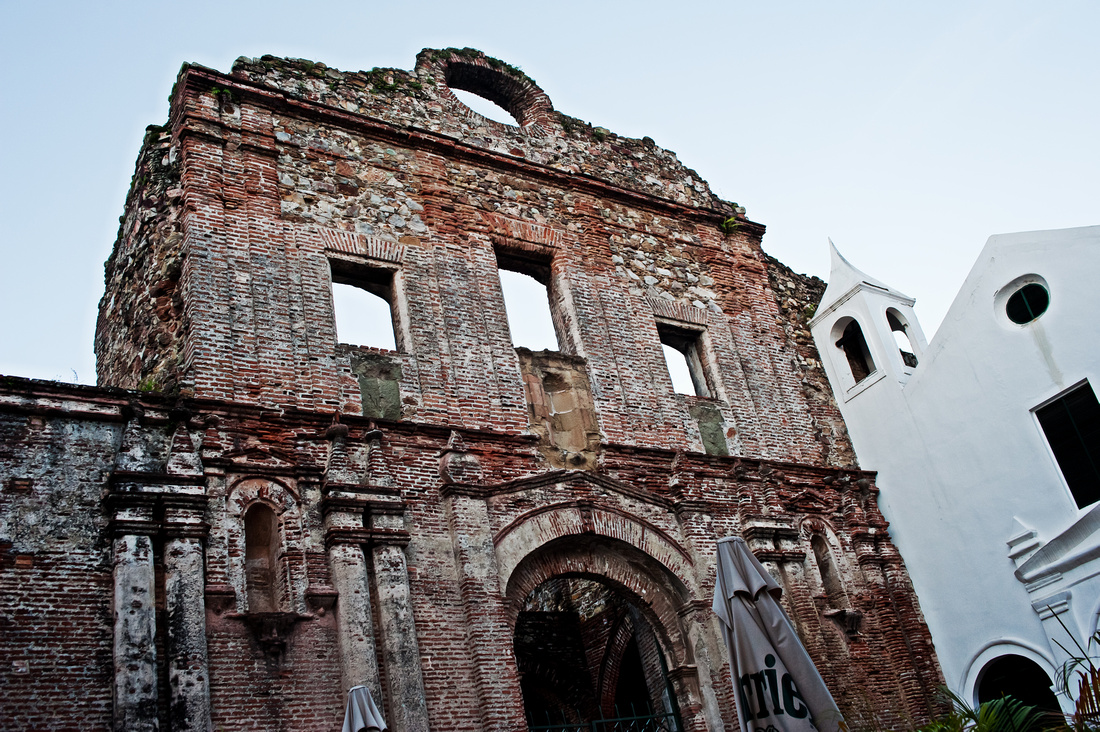 And this one, decorated for the holidays, clean, painted, new with tourists nearby sipping lattes. It could almost make a person forget the poverty just around the corner.