This is just a quick update on our trip for our sons, and our new daughter-in-law, to see. They need proof that we too can have fun! Here are a few photos in and around the 1840's Inn. Parking was easy; the inn is at the edge of Little Italy.
In the Scholar's room. View from the room.
Before dinner we took a walk around Little Italy and over to the Inner Harbor, with a quick stop at Starbucks on S. President's St. I included the link, because if you have a chance you should buy a cup of coffee from them. Typical for us, we had a low blood sugar issue and they were especially kind and helpful. Here's the view from the Starbucks.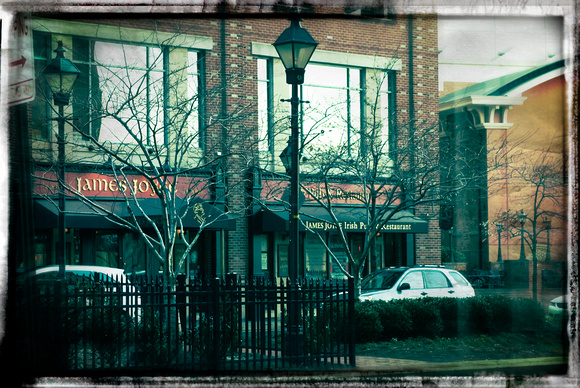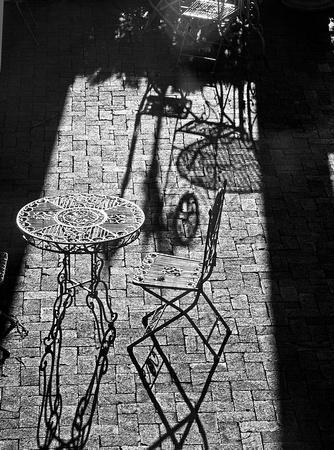 A couple more shots back at the room.
Then we changed and went back out for an easy walk to Aldo's and a late (and wonderful) dinner. No, there are no photos of the restaurant. We ate, and talked, and relaxed, and enjoyed an excellent meal. And I left my camera back at the inn!