Who doesn't love a
3 day turn-around trip from Maryland to Indiana? How about pulling a U-Haul? It was a whirlwind trip that included one day of an 11.5 hour drive, one day of visiting, and then a return trip of 12 hours. Why was the drive so long? We bounced along with the U-Haul, sat in construction and rush hour traffic and then drove home with no power steering, stopping often to fill the power steering pump reservoir.
But the weather was beautiful, the newlyweds we visited were delightful, and lunch in Broadripple (Indianapolis) at Brugge's was perfect.
http://www.bruggebrasserie.com/
Mussels in bacon and cheddar, and fries with multiple dipping sauces at Brugge's Brasserie
A number of the shots were from my (rather dated) cell phone, but there are more photos to come, or you can look at some of the images in my gallery, Road Tripping. Below is an abstract that I shot while travelling 70 mph.
And here is the color version, though I prefer the black and white.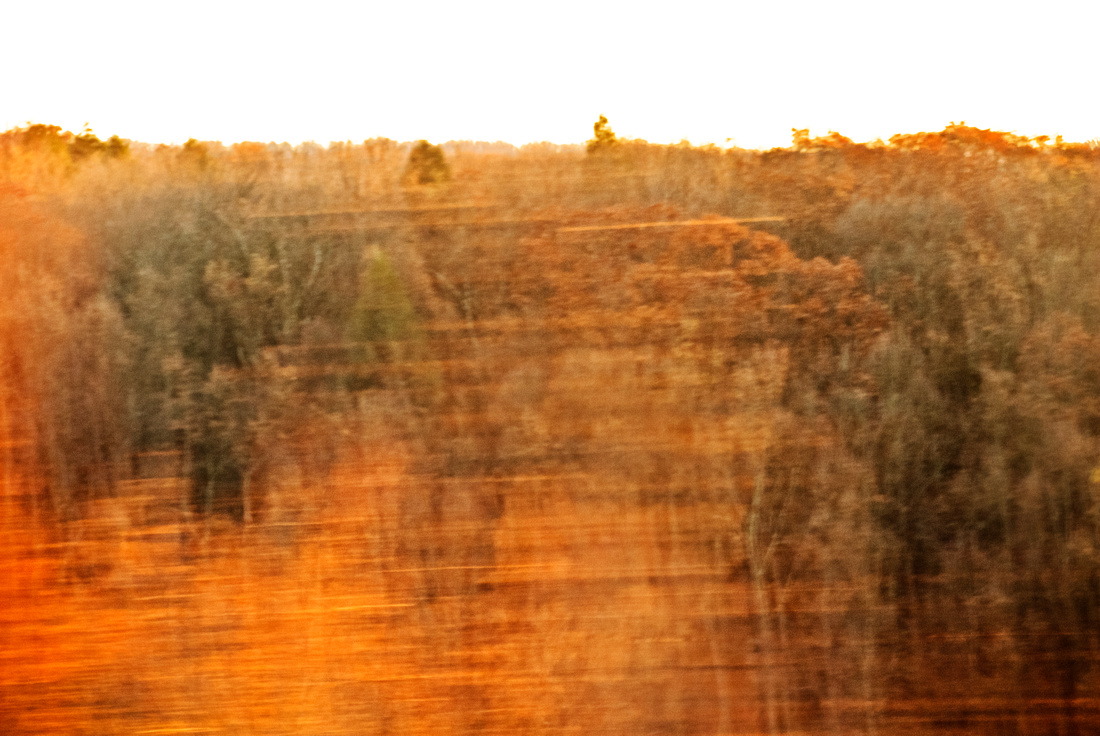 So, hours and hours in the car is not necessarily a bad thing. Especially if it gives time to formulate the idea for a new series. How about Literary Allusions? More to come...