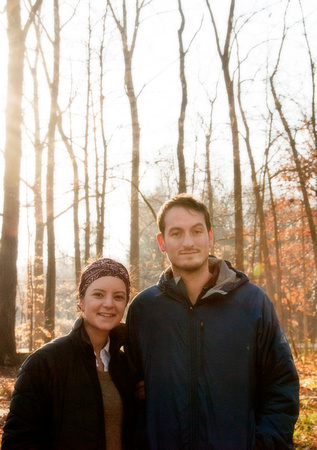 The reason for our road trip!
Here are our newlyweds! We were so busy visiting with them and enjoying the places they wanted to show us, that we almost forgot to get pictures. Before heading back home, we stopped by Mounds State Park on the outskirts of Anderson, Indiana for an early morning walk and had time to snap a couple shots.
And early on a cold morning, even, they were charming!